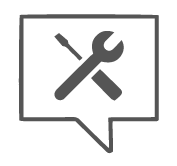 If your Polycade is out of warranty and you'd like a hands-on support session, we can help!
By purchasing this support session, we will hop on a call with you to answer any questions you have about your system, and we can additionally remote-login to your system and audit your software setup to ensure everything is running correctly.
If you're looking for free DIY support, please refer to our support section and community forums.
Note: We cannot advise where to get ROM files outside of the licensed titles we provide in our game store.